Getting Started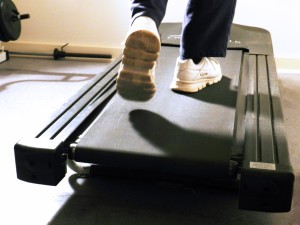 What to Expect
Thank you for choosing Community Rehab Physical Therapy for your rehabilitation needs.  We know that you have a choice in your physical therapy care and we will work with you to meet your physical therapy goals.
Getting Started
Your first physical therapy visit will consist of a physical therapy evaluation by a licensed physical therapist.  Your expected treatment time on that day will typically be 60-90 minutes.  Here are a few helpful tips:
Wear loose comfortable clothing for evaluation
If you are running late please let us know
If you are unable to keep your scheduled appointment, please kindly give 24 hours notice
Be sure to bring a valid photo ID (driver's license, passport, school ID) and insurance cards
If you have computer access, a link is provided on our website so that you may download the paperwork and fill it out ahead of time.
Please sign in upon your arrival and someone will be with you to begin the paperwork
It is advised that you arrive 15 minutes prior to your appointment to take care of any paperwork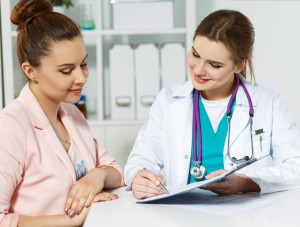 Do I need a referral?
A physical therapist may perform physical therapy services without a prescription or referral under the following circumstances:
Related to conditioning or to providing education or activities in a wellness setting for the purpose of injury prevention, reduction of stress or promotion of fitness.
To an individual for a previously diagnosed condition or conditions for which physical therapy services are appropriate after informing the health care provider rendering the diagnosis. The diagnosis must have been made within the previous one hundred eighty (180) days. The physical therapist shall provide the health care provider who rendered the diagnosis with a plan of care for physical therapy services within the first fifteen (15) days of physical therapy intervention.
A physical therapist licensed under the physical therapy law shall not perform physical therapy services without a prescription or referral from a person licensed as a physician, dentist, osteopath, podiatrist, chiropractor or nurse practitioner except in the above circumstances.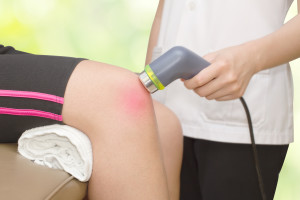 Evaluation and Follow-Up Treatments

On your first visit, your therapist will perform an initial musculoskeletal evaluation to assess your current condition.  A team approach consisting of your therapist, you, and your physician will coordinate to determine appropriate physical therapy goals and treatment plan.  A copy of your plan of care will be provided to your physician as well as progress notes as your treatment progresses.  Your follow up visit may include one or some of the following:
Therapeutic Exercise
Manual Therapy
Modalities as indicated
Patient Education
Home Exercise Program
Aquatic Therapy
Cold LASER
Work Hardening or Work Conditioning

Please be sure to notify your therapist of any scheduled doctor's appointments to ensure that they receive a current progress note.